Your dedicated asset manager
Investing in top-ranking Hedge Funds

We provide asset management services to demanding investors. Our minimum investment requirement is just a fraction of the combined min. of the hedge funds we work with.

Target Return > 20% per year
Minimum Investment: USD 100.000

Maximize your Sharpe Ratio with us

Investing in top-ranking hedge funds while at the same time benefiting from the positive effects of diversification will improve the Sharpe Ratio.

Award-Winning Hedge Funds

We offer you access to award-winning hedge funds. Each award is a clear sign of excellency from the hedge fund manager.

Access High-Entry-Barrier Hedge Funds

If you assign your wealth management to HedgeMix, you will gain access to an exclusive selection of high-entry-barrier hedge funds.

Competitive Wealth Management

We believe that excellent wealth management shall be provided at low costs. For this reason, our fees are highly competitive.
We bring you significant Alpha and high Sharpe Ratio

Focusing on the most important key-ratios

Risk-adjusted return, commonly referred to as the Sharpe Ratio, measures risk-adjusted returns. Any investor want, independent of his risk preferences should aim to increase risk-adjusted returns. This is in accordance with the separation theorem.

High risk-adjusted returns.
Average Sharpe Ratio > 3.
Significant alpha.
Strategic asset allocation.

Quantitative and qualitative analysis combined

Portfolio optimization is important, but due diligence is the key

Our strategic asset allocation focuses on unique hedge fund strategies that clearly outperform the market and the general competition. HedgeMix Sharpe LP, is a fund of top-ranking hedge funds optimized in a multi-faceted process.

We use established science.
In-house modelling by experts.
Qualitative and quantitative analysis combined.

Top-ranking Hedge Funds

We bring you a selection of high-performing hedge funds all-in-one

We stay dedicated every day to provide you with returns on your investment that are higher than any market benchmark. Using leading hedge fund databases we have identified what we believe are some of the best funds in the industry.

We select top-ranking hedge funds only.
Thorough due diligence to ensure allocation quality.
Monitoring and regular briefing on all constituent funds.
Sharpe Lab
Sharpe Ratio
Top-Ranking Funds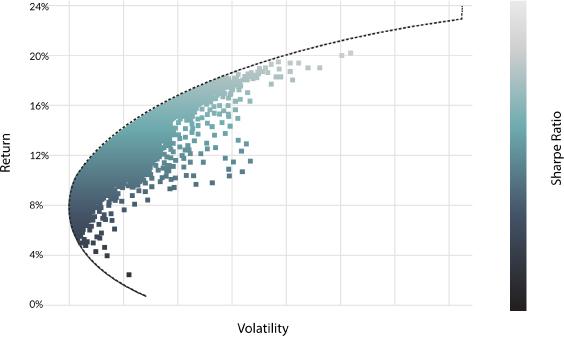 Hedge Fund Strategies: Does it matter?
Take control and ownership of your investments
Yes, strong fund management and diversification improve results
HEDGEMIX SHARPE LP
Allocation Strategy
We have got some serious hedge funds covered. HedgeMix Sharpe LP allocate funds across a range of top-ranking hedge funds with a combined AUM of not less than US$ 800 million. Strategies range from credit arbitrage, longevity-based assets and event driven trading, all with a focus on market neutrality to produce steady income independent of the economic cycle.
US$ 800+ million
combined AUM of constituent funds.
Track the value of your fund units in our platform.
Tailored to what you need



Discretionary Investment Management
Empowered by Knowledge
In order to stay ahead of the markets and our competitors we spend a significant portion of our resources on research. We also share our research with investors world wide through channels as Seeking Alpha.
Follow us on Seeking Alpha
News & Articles
News name: Equities Analysis

Feb. 2, 2020

Edward Mwangi

MasterCard: Earnings Came Out Strong, Again

News name: Equities Analysis

Jan. 17, 2020

Edward Mwangi

Our Eye Is On Tesla With A 10-Year Prod. Forecast

News name: Equities Analysis

May 14, 2019

Jacques Georget

Volvo AB: 'More Than Just Trucks'...

News name: Equities Analysis

May 7, 2019

Jacques Georget

Nokia: Investments In R&D Are Starting To Pay Off

News name: Equities Analysis

Intel: An Excellent Investment Opportunity For Value Investors

News name: Equities Analysis

Nvidia Is Getting More Customer-Centric And Holistic

News name: Equities Analysis

CVS Health: Its Economic Moat Is Underestimated
Contact us
Get in Touch
Do not hesitate to contact us.
For a callback please leave your phone number as well.